If you think about escaping a couple of days to get out of the routine, rest and have a great time, the option is Puerto Vallarta. Here you will find friendly people, a clean environment with an enviable climate, and beautiful, exotic beaches, which you can easily reach.
The geography that surrounds Puerto Vallarta is, simply, extraordinary. Located in the largest bay in Mexico, it offers from islands and cliffs to beautiful beaches where the terrain rises steeply to create the Sierra Madre Occidental, with its emerald jungle, offering sunsets of unsurpassed beauty.
One of the most famous beaches in Puerto Vallarta is Playa de Los Muertos, located just south of the boardwalk and the Río Cuale. It is delineated with several hotels and restaurants on the beach. The restaurants and bars in this area are ideal to witness the famous sunsets of Vallarta.
Another beautiful place is the Romantic Zone which is the oldest part of the city, with cobblestone streets, white buildings with red tile roofs.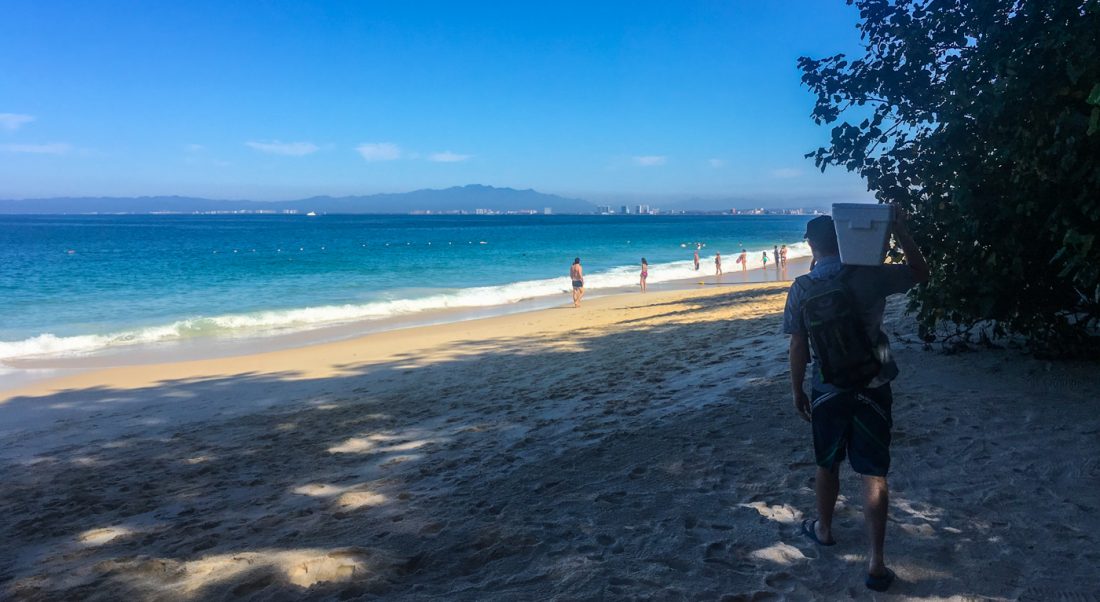 Also, in this place, you can find dolphinariums which offer educational programs that will give you the opportunity to interact with Pacific bottlenose dolphins.
As it is on the Pacific coast, the climate is tropical, with high temperatures. Shorts and T-shirts are a norm in Puerto Vallarta, so pack a light bag. It is recommended that you wear some dress shoes because restaurants do not allow the use of beach sandals.